We are thrilled to announce the return of Running is Elementary to Elm Road Elementary this year!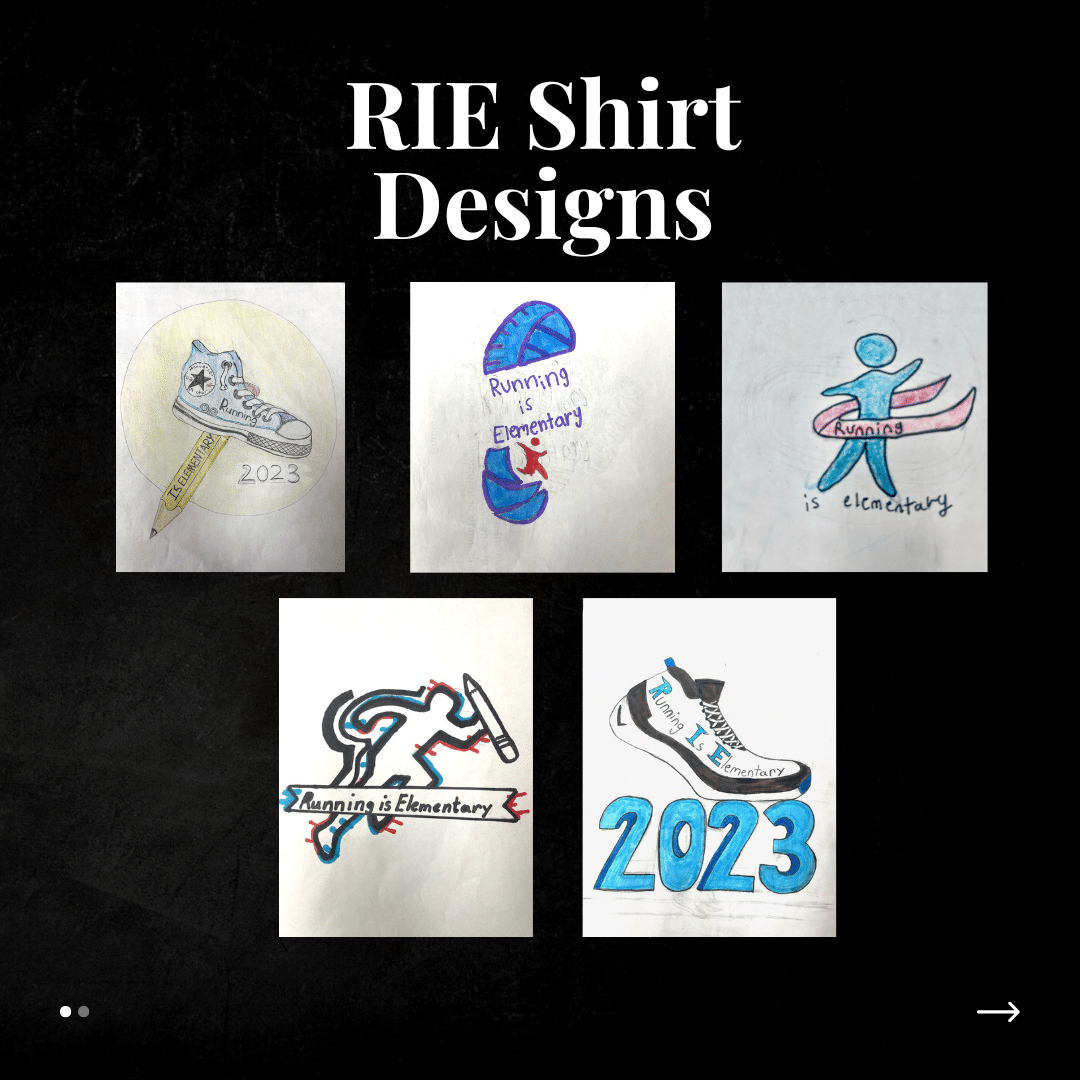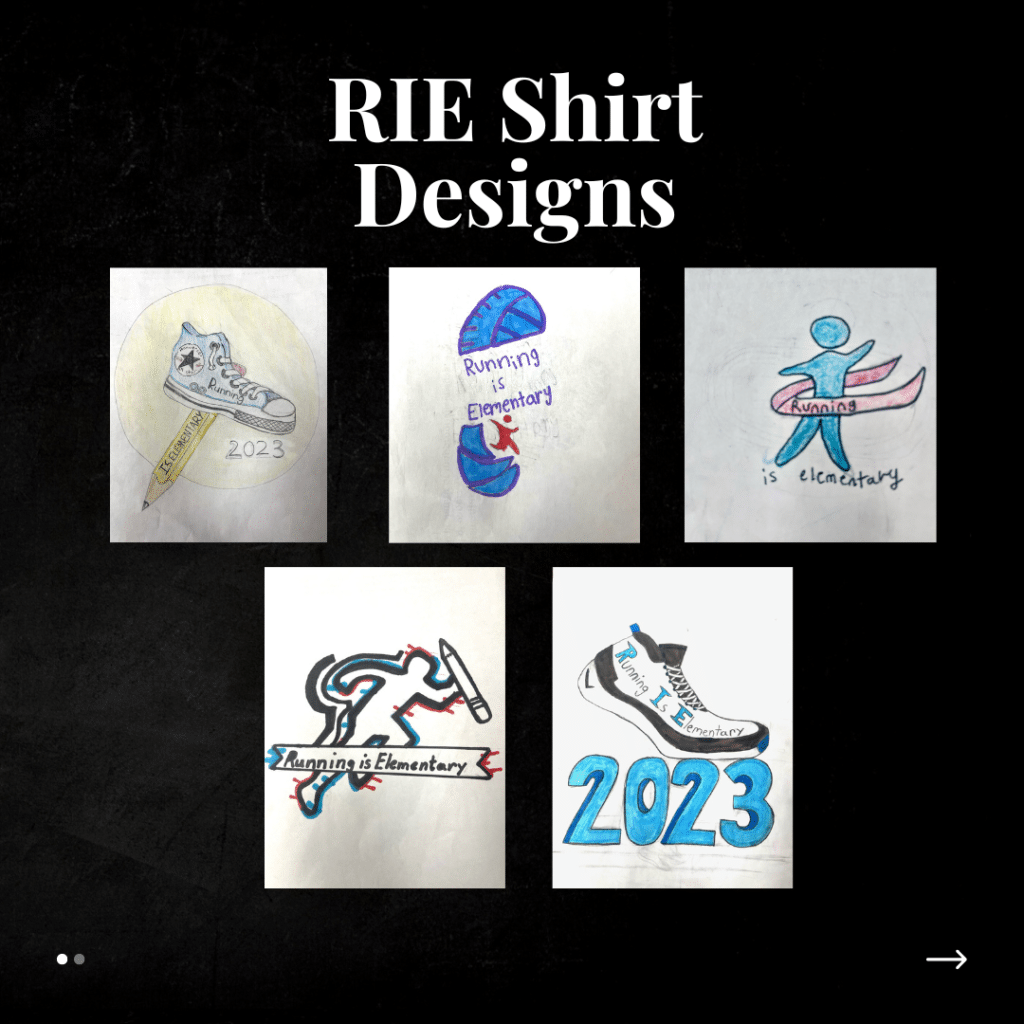 We had over 100 entries in our logo design for this year's RIE t-shirt to be worn by all participants.  Vote between 10am March 22 and noon March 27th to choose your favorite design! Winners will be announced the week of March 27th. 
This annual event brings together 700 fourth- and fifth- grade students from all 11 P-H-M elementary schools for a non-competitive 1-mile run. This fabulous program is completely free for students and fully funded by PHMEF.
Prior to the meet, students trained in a 6-week program at their home school. Students focused on health and fitness, benefits of physical activity, and proper ways to prepare for a run.
Running is Elementary is the brainchild of Mary Frank's Physical Education Teacher and 2009 P-H-M Teacher of the Year Cindy Batalis.