This annual program is a great way to get 4th and 5th grade students outside and moving across our district!
STudents will train at their home schools before coming together to run a timed mile at Elm road elementary.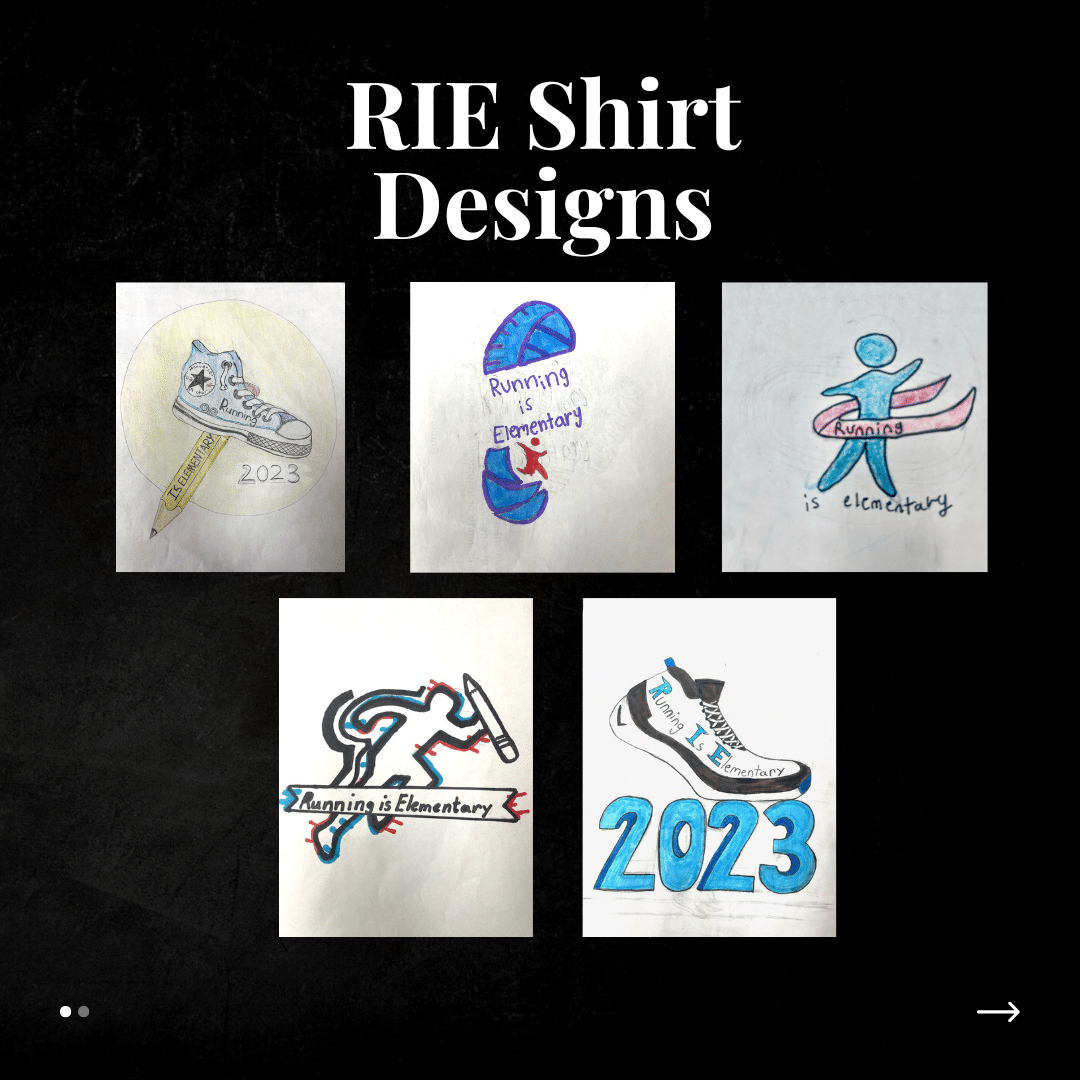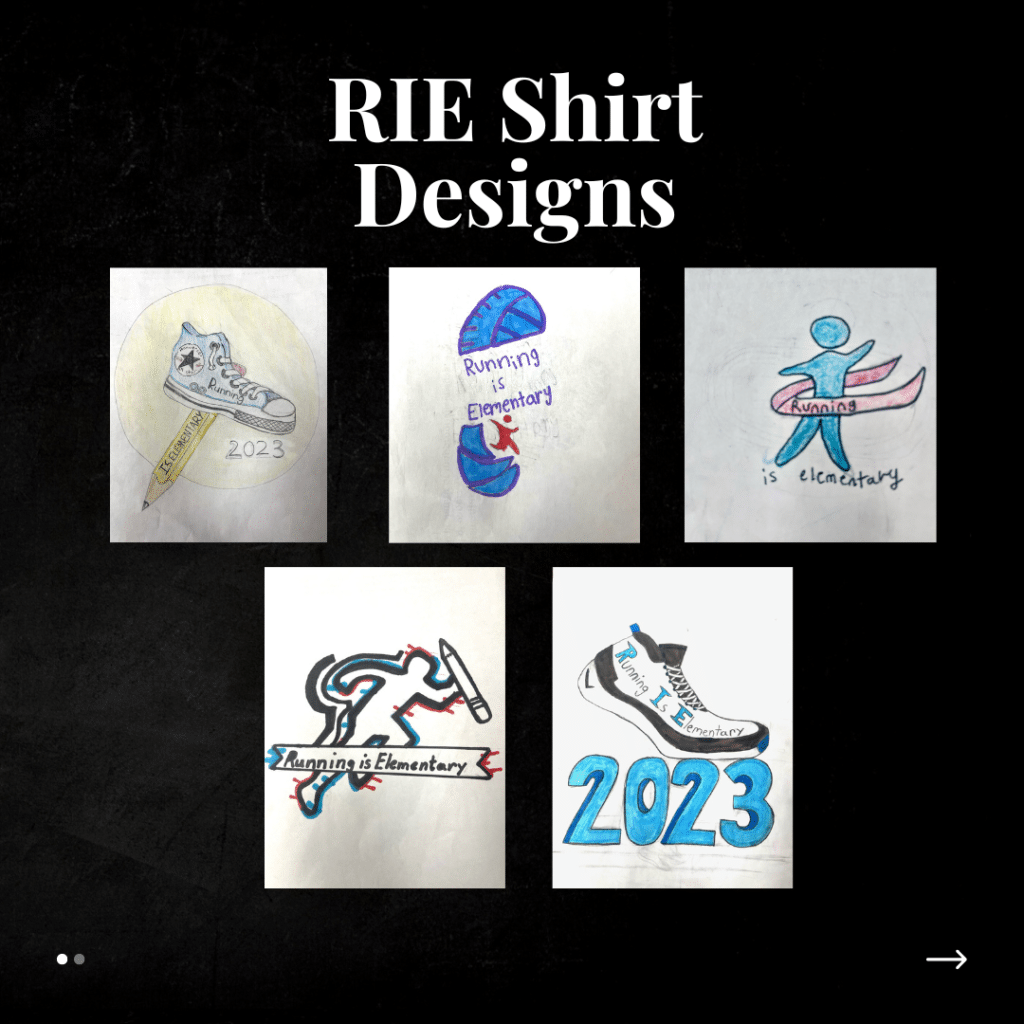 The shirts that the runners wear have a unique aspect to them, they are designed by students! Take a look to the left of some of 2023's submissions.
This annual event brings together 700 fourth- and fifth- grade students from all 11 P-H-M elementary schools for a non-competitive 1-mile run. This fabulous program is completely free for students and fully funded by PHMEF.
Prior to the meet, students trained in a 6-week program at their home school. Students focused on health and fitness, benefits of physical activity, and proper ways to prepare for a run.
Running is Elementary is the brainchild of Mary Frank's Physical Education Teacher and 2009 P-H-M Teacher of the Year Cindy Batalis.